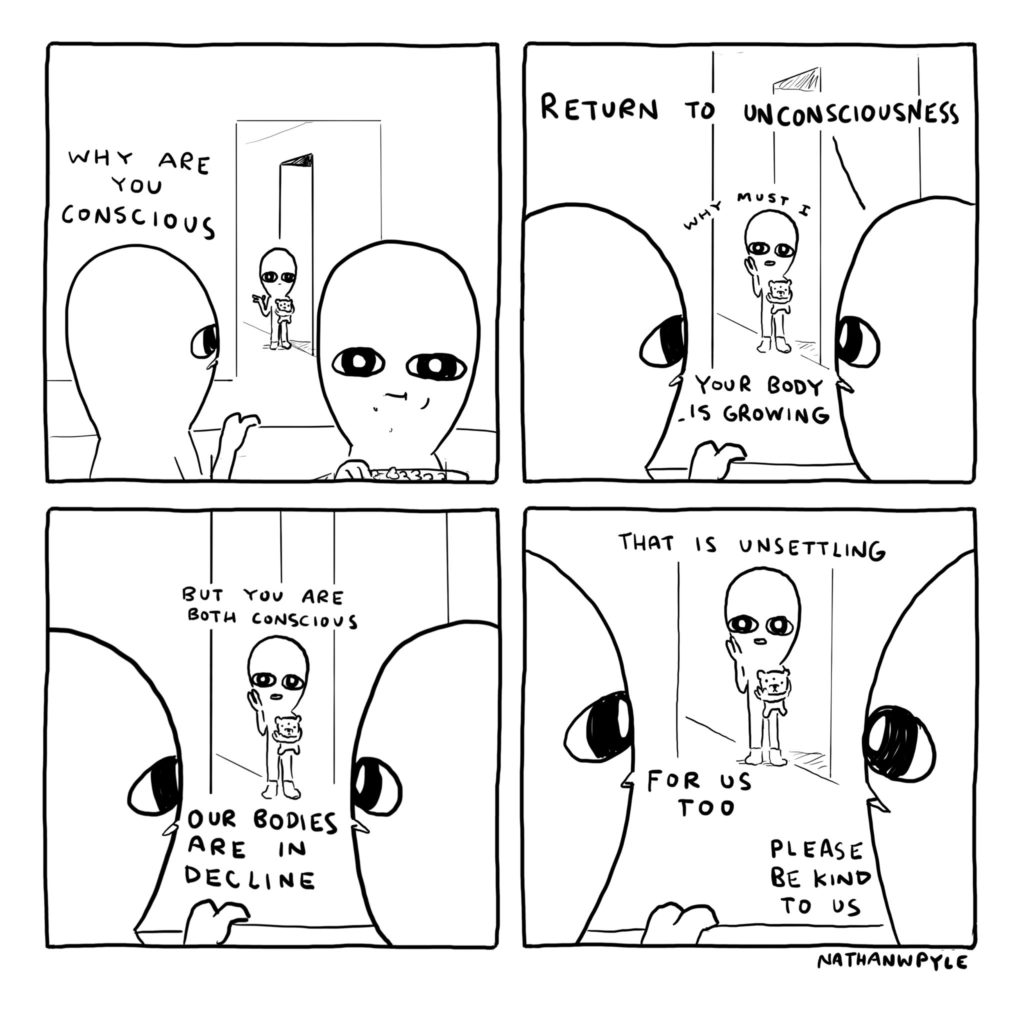 I git into this clever and hilarious comic last year, just as the book was about to be released.
And then, just as I was buying Christmas presents, I found out that there would be a German translation out in early December and so I gave a copy of that to my dad, who loved it just as I had expected.
The book is amazing (about half of it is comics that were previously unreleased!) and I can also recommend the German version which is really well done, too and I was positively surprised how well the "alienspeak" works in my native language.
I also recommend following Nathan W. Pyle (the artist) on Twitter or Instagram as he posts brand-new pages all the time (like the recent one above).