Look what I got in the mail today!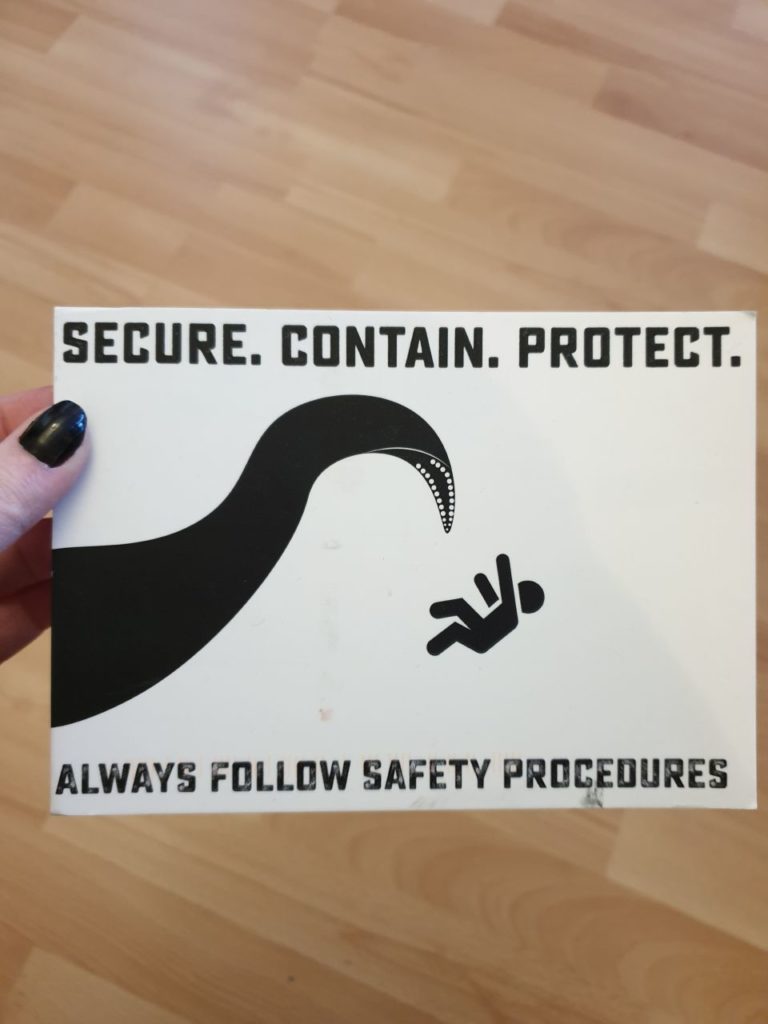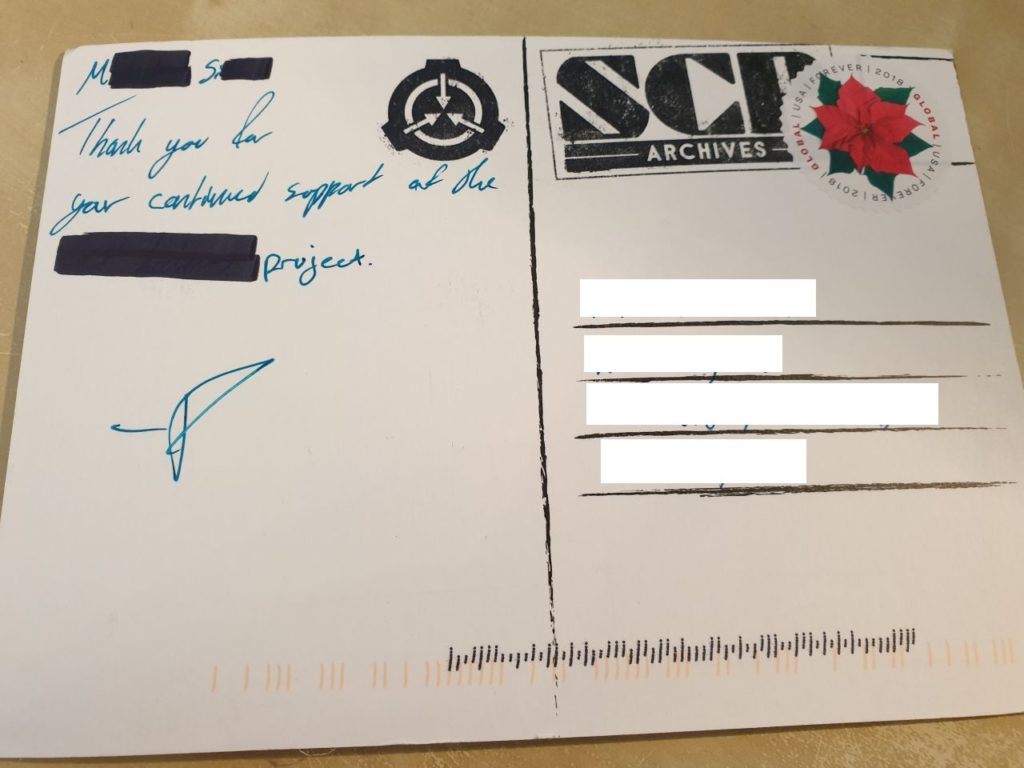 I forgot my Patreon pledge to SCP Archive* includes monthly postcards. I've been subscribed to them for a bit but I assume it takes these postcards quite a while to get here.
* SCP Archives is a podcast that creates super professonally done audio dramas of SCP. If you still don't know what SCP is, Wikipedia is your friend.
SCP is one of my favourite things. It combines Sci-Fi, horror, language and many other awesome aspects. I love it so much, I actually walk around with an SCP badge on my backpack so supporting a related project makes a lot of sense to me 😉